Ask your dentist for the "One Abutment – the first timeTM" conception with LTS-BASE®-hybrid abutments. He will certainly be pleased to assist you.
LTS-BASE
®
offers the following advantages compared to conventional abutments:
One chair session and one injection less
Lower costs
By omitting two to four chair sessions and considerably reduced expenses for necessary fabricated parts, such as cover screws, healing caps, impression posts etc. and an immensely save of time at the dentist' side, the costs may be reduced by one third minimum. Not counting the omitted dental appointments that take your valuable time.
More stable gingiva despite shorter treatment
Better esthetics as there is no visible metal margin and a warmer colour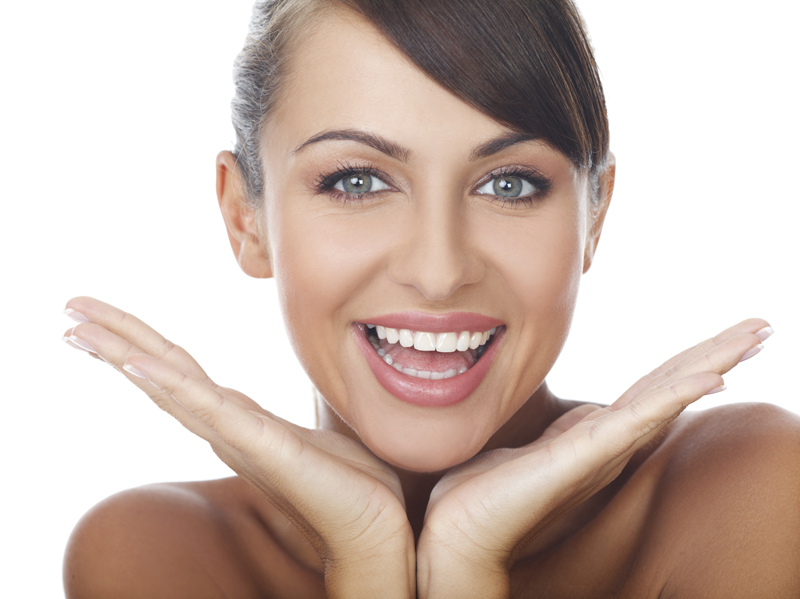 In contrast to conventional adhesive bodies or all-titanium abutments, LTS-BASE
®
hybrid abutments are golden coated. Thus reducing the risk of a greyish tooth lurking from your tooth line.
The LTS adhesive body meets the bone structure, so the external part of the abutment can be set closer to the implant. Its metallic part is almost invisible. The angulated screw channel gives the dental technician more space for the porcelain veneering. This enables a better penetration of the tooth crown and a more natural look.
Reduced risk of gingivitis by NCW surface
As the LTS-BASE® has an innovative nano-coated surface with serrated edge the gingiva may incorporate into the abutment surface. The risk of gingivitis is thus reduced. Moreover, the mouth bacteria have a longer distance to move from the gingival pocket to the implant shoulder compared to smooth abutment surfaces.
The golden titanium-nitrite coating drastically reduces the risk of bacteria to adhere to the abutment surface, according to latest clinical studies. Titanium-nitrite coating are known and tested from artificial hip joints.
Higher wearing comfort through less niche formation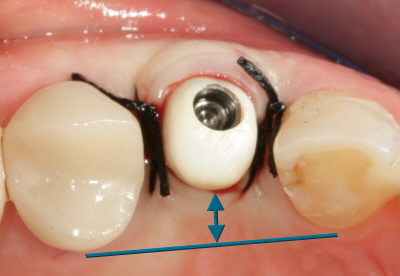 The abutment is the connecting part between the round rotationally-symmetric implant and the oval triangular or rhombus-shaped tooth crown. The LTS-BASE® is the first titanium adhesive body in the world that may balance this discrepancy.
In simpler words, this means significantly less food residues trapped in the spaces between the teeth and more harmonic inner surfaces for the tongue.
Significantly improved bio-compatibility by reducing the metals and by increasing the amount of ceramics in the mouth.