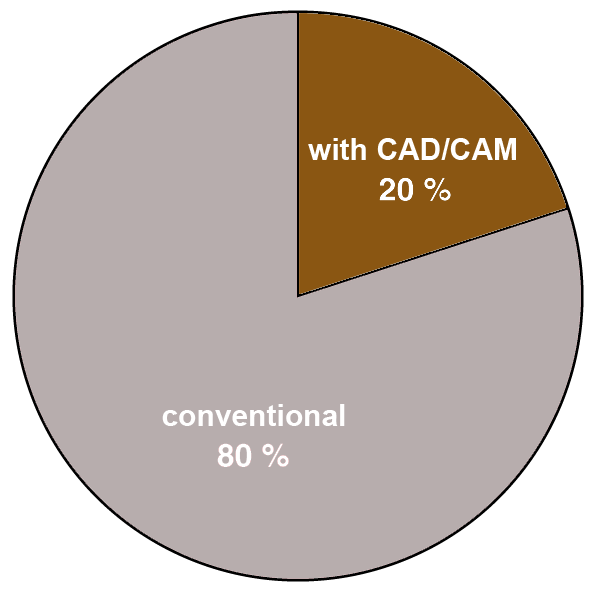 80 per cent of all dental technicians still work without using CAD/CAM.
But the CAD/CAM market has an especially great annual growth potential of about 15 to 20 per cent whereas the still stronger conventional dental market has an annual growth of only seven per cent.
A growing number of laboratories therefore convert to the new technologies which offer considerable cost benefits due to the lower amount of work needed.
In the forthcoming years significantly higher health expenses, esthetic dental prosthesis as well as a growing demand in the field of implantology are to be anticipated and a doubling of digital applications within the dental branch is to be assumed.

Abutments4Life® has all the necessary auxiliaries for the conventionally working orthodontist to make everyday work as easy and effective as possible.